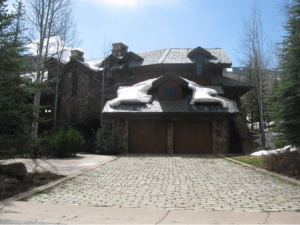 As we pointed out earlier, one advantage for nearly any wealthy Mexican citizen that has owned property in the United States for any substantial period of time is that the peso has been in a long-term decline and recently reached historic lows against the US dollar.
365 Mill Creek Circle in Vail, CO has been owned by Alejandro Burillo Azcarraga or companies affiliated with him since it was purchased for $5.5 million on January 28, 1994, which you can read more about in our earlier coverage.
The exchange rate was only 3.11 Mexican pesos to one US dollar at January 28, 1994.
As of March 17, 2017, one US dollar was worth 19.1320 pesos. The dollar had gained by a factor of 6 against the peso since the house was first purchased.
Over the same period of time, the property increased in US dollar value from $5.5 million (the purchase price) to an estimated market value of $20,538,240 (from Eagle County). This was an increase by a factor of 3.7.
In pesos, the property was purchased for 17.1 million pesos (at 3.11 pesos to the dollar) and had an estimated value of about 392.9 million pesos (at 19.1320 pesos to the dollar as of March 17, 2017), an increase by a factor of 22.
If the peso were still at the rate it was in 1994 when the house was purchased, the house's peso value would be about 63.8 million pesos. About 329 million pesos in value was created just by the collapse of the peso against the US dollar since 1994.
This shows the value to Mexican elites in holding United States real estate, regardless of whether the property is ever converted back into pesos. Any actual profit in pesos would depend on the future sale price, the future exchange rate, and capital structure of the companies involved in the ownership of the house.