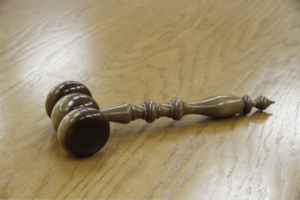 Texas attorney Tony Buzbee, who is representing the Veracruz government, requested a Houston judge dismiss the lawsuit against Julio Antimo, Denmark Properties LLC, Lequatri Properties LLC, the Antimo Family Living Trust, and Javier Duarte on May 7, 2018 in Houston.
The request stated that the Veracruz government "chooses not to pursue its claims against all Defendants at this time." Veracruz is requesting a dismissal "without prejudice," which might allow it to refile some of its claims at a later date.
Julio Antimo along with Denmark Properties, Lequatri Properties, and the Antimo Family Living Trust, had already denied the accusations against them, calling them "entirely false and without basis in fact or law."
The Antimo defendants also requested the court award them recovery of their attorneys' fees against Veracruz.
The next court hearing is currently scheduled for July 16, 2018.
Documents in the Texas lawsuits described by ChedrauiLeaks can be found at: http://chedrauileaks.org/duarte-houston-veracruz/
ChedrauiLeaks.org has noticed that the media in Mexico contains very little information about the business dealings and personal assets in the United States of what could be termed Mexican elites, wealthy business people and politicians. ChedrauiLeaks is not stating that members of the Chedraui family or its businesses had any involvement with any of the defendants, properties, or events described in the lawsuit.