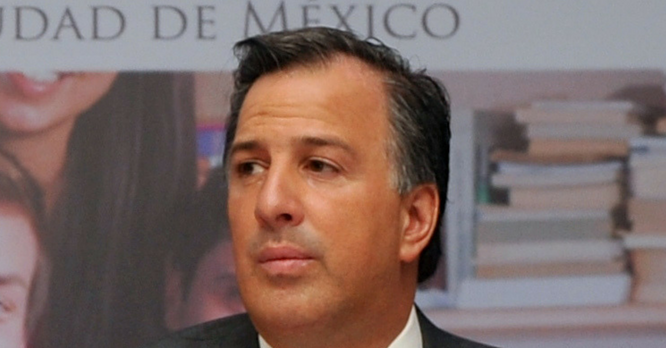 A business partner of Juana Cuevas, Jose Antonio Kuribrena Arbide, himself the first cousin of presidential candidate Jose Antonio Meade Kuribrena, maintained a LinkedIn account that promoted his work connecting foreign oil and gas companies and the Mexican government including PEMEX and CFE.  Jose Antonio Meade Kuribrena was Secretary of Energy from January to September 2011.
The English-language LinkedIn profile was removed from public view sometime after ChedrauiLeaks archived a copy on April 13, 2018.
Jose Antonio Kuribrena Arbide stated he was "Managing Partner Mexico" from Jun 2006 to "present" (as of April 13, 2018) for "Energy Consulting," focused on the natural gas and oil industry including a "project for CFE and PEMEX" and "creating long term relationships between foreign companies interested in the sector and the Mexican government as well as local companies." See excerpt below. (The LinkedIn profile that was publicly available on April 13, 2018 follows at the end of this web page.)

Jose Antonio Kuribrena Arbide posted his Gmail address through the LinkedIn profile around two years ago, and the address matches one in a YouTube video promoting a Texas oil services company where he was Vice President and a member of the board of directors as of January 3, 2017. See below: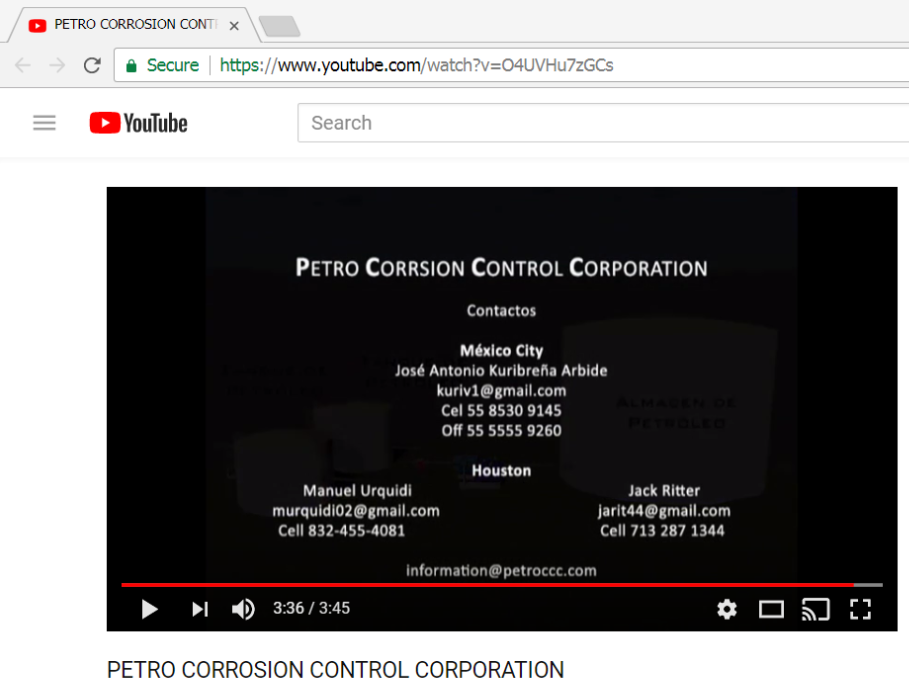 Jose Antonio Kuribrena Arbide and Juana Cuevas co-founded Kubre SA de CV two months before she and Jose Antonio Meade Kuribrena were married.  The other co-founders of Kubre SA de CV were Jose Antonio Meade's brother Pedro Meade Kuribrena and the father and brother of Jose Antonio Kuribrena Arbide (Jose Kuri Brena Orvananos and Santiago Kuribrena Arbide). See below: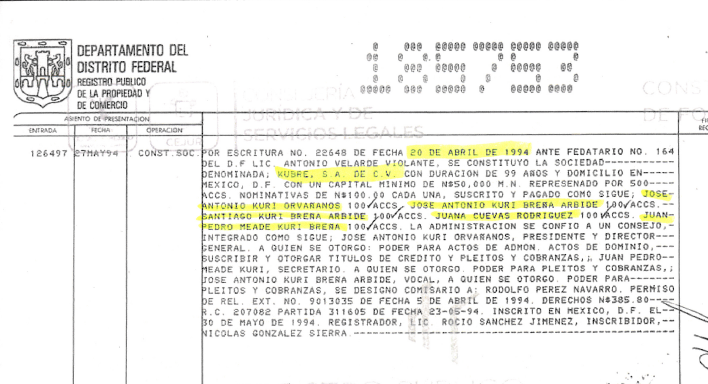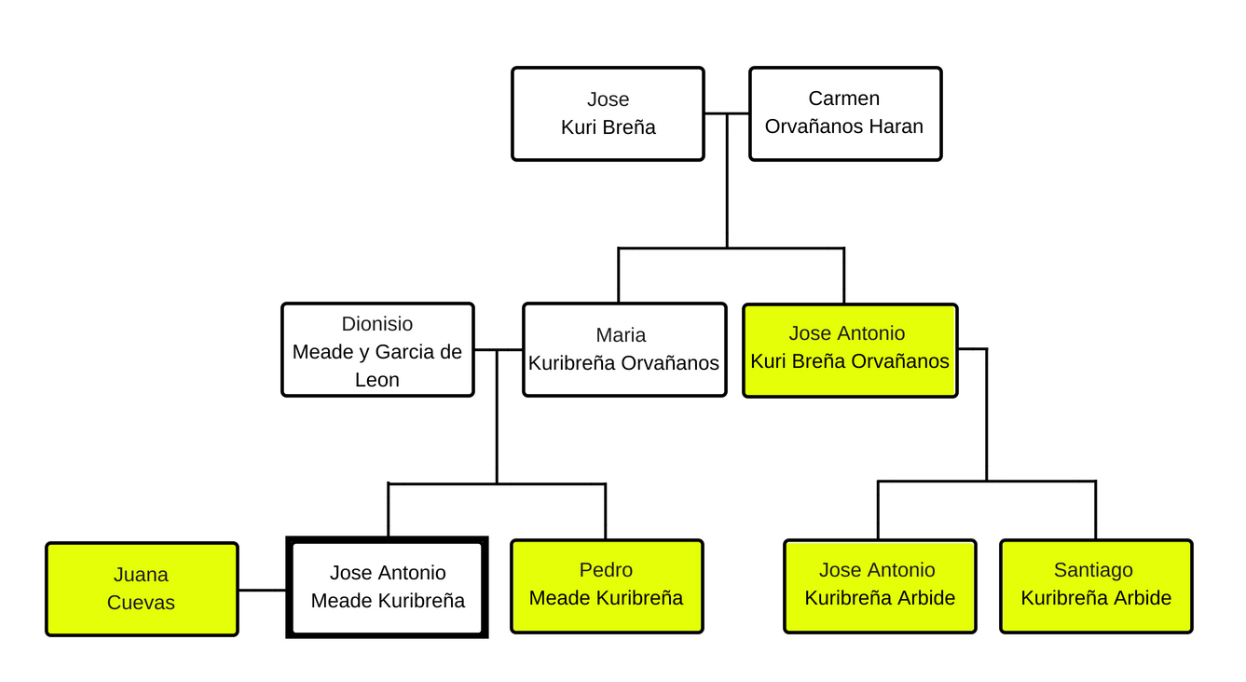 ChedrauiLeaks.org has noticed that the media in Mexico contains very little information about the business dealings and personal assets in the United States of what could be termed Mexican elites, wealthy business people and politicians. ChedrauiLeaks is not stating that members of the Chedraui family or its businesses had any involvement with the business activities described above.
Jose Antonio Kuribrena Arbide's publicly-accessible LinkedIn profile as of April 13, 2018:

Jose Antonio Kuribrena Arbide's publicly-accessible LinkedIn activity feed as of April 13, 2018: