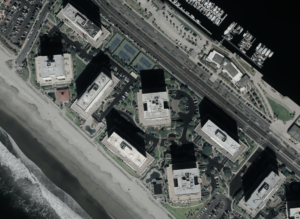 Sand Harbor Properties LLC, a Delaware limited liability company, purchased Unit 1503 at 1750 Avenida del Mundo in Coronado, California from Elsa Gabriela Guajardo de Vargas for $1,168,000 on or about February 13, 2012 (based on the documentary tax paid). ChedrauiLeaks was unable to find any loans recorded with San Diego County for the purchase, and we believe that the purchase is what is known as a "cash purchase."
Joaquin Vargas Guajardo is a manager of Sand Harbor Properties LLC, according to its most recent Statement of Information filed April 2, 2018 in California. Elsa Gabriela Guajardo de Vargas is the mother of Joaquin Vargas Guajardo.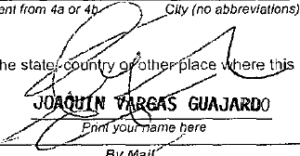 The unit was valued at $1,264,078 for tax purposes as of June 30, 2017.
Joaquin Vargas Guajardo is Chairman of the Board of media company Grupo MVS Comunicaciones and restaurant operator CMR SAB de CV. He is also a member of the board of directors of VITRO, Grupo Financiero Santander, Grupo Aeroportuario del Pacífico, and Médica Sur, according to CMR.
Documents:
ChedrauiLeaks.org has noticed that the media in Mexico contains very little information about the business dealings and personal assets in the United States of what could be termed Mexican elites, wealthy business people and politicians. ChedrauiLeaks is not stating that members of the Chedraui family or its businesses had any involvement with Sand Harbor Properties LLC or this condo unit.