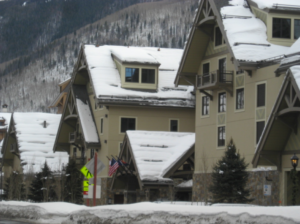 Hasa 1 US, LLC, a Delaware limited liability company, purchased a timeshare interest in Unit 4103 at 1 Vail Road in Vail, Colorado for $319,000 in July 2013. The company borrowed $191,400 against the timeshare on July 8, 2013.
Benjamin Francisco Salinas Sada signed the July 2013 deed of trust as president of BS&MG Holding Sociedad Anonima de Capital Variable, Member of Hasa 1 US, LLC.

Benjamin Francisco Salinas Sada became CEO of TV Azteca in 2015. He is the son of Ricardo Salinas Pliego, one of the richest billionaires in Mexico and chairman of the board of Grupo Salinas which owns TV Azteca.
Documents:
ChedrauiLeaks.org has noticed that the media in Mexico contains very little information about the business dealings and personal assets in the United States of what could be termed Mexican elites, wealthy business people and politicians. ChedrauiLeaks is not stating that members of the Chedraui family or its businesses had any involvement with these companies or this condo unit.