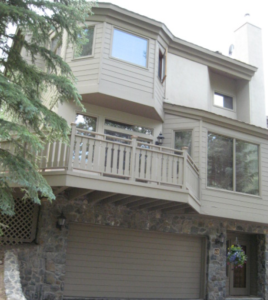 Erreele Holdings Limited, a British Virgin Islands company, acquired Unit Q60 at 1592 Golf Terrace in Vail, Colorado from Rene Leon and Aurora Leon on December 20, 2011. No documentary fee was paid, and no documentary transfer tax would have been due under Colorado law if the price was $500 or less (C.R.S. 39-13-102 and 104). The property was subject to a pre-existing loan but Erreele Holdings Limited did not assume the debt at the acquisition.
Rene Leon was a shareholder and the president of Erreele Holdings Limited as of June 4, 2014 according to a Renewal, Extension and Modification Agreement for the pre-existing loan that he signed. Aurora Leon was also a shareholder and the secretary of the company at the same time.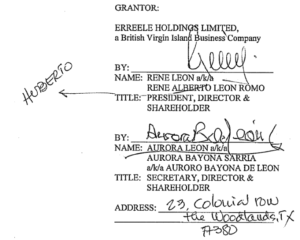 Erreele Holdings Limited used the condo as collateral for a loan with a maximum credit limit of $800,000 on November 10, 2016.
The condo was valued at $1,625,870 for tax purposes as of August 30, 2018.
Rene Leon was as of October 2013 the CEO of concert promoter Erreele Producciones, S.A. de C.V aka Erre Ele Producciones.
Documents:
ChedrauiLeaks.org has noticed that the media in Mexico contains very little information about the business dealings and personal assets in the United States of what could be termed Mexican elites, wealthy business people and politicians. ChedrauiLeaks is not stating that members of the Chedraui family or its businesses had any involvement with Erreele Holdings Limited or this condo.