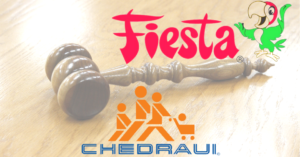 Documents filed January and February 2019 in US courthouses show Grupo Chedraui now says it's owed $13 million after its purchase of Fiesta Mart in Texas turned sour.  The US arm of Grupo Chedraui (Bodega Latina Corporation and its subsidiaries) filed lawsuits in Texas and Delaware in December 2018 as part of an effort to collect the $13 million it says it's owed from Fiesta Mart's seller, ACON Investments.  The purchase closed in April 2018.
Grupo Chedraui has not publicly discussed the lawsuits in its investor filings at the Mexican stock exchange nor on its stock analyst conference calls as of  September 12, 2019.
The $13 million they seek is greater than Fiesta Mart's EBITDA for the second quarter 2019.
ChedrauiLeaks will be following any developments that may be of interest to the general and investing public.
Documents
Letter from Bodega Latina filed in the United States District Court for the Southern District of Texas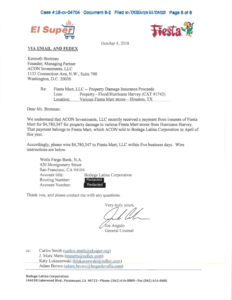 Complaint in the Court of Chancery for the State of Delaware