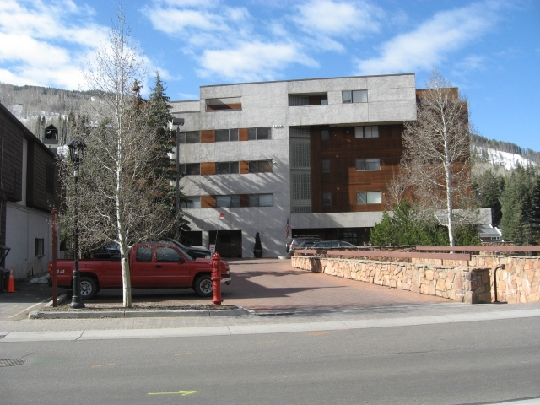 As ChedrauiLeaks documented in part one of this series, Hilda O'Farrill Avila was the principal owner of a Cayman Islands corporation that owned Unit #6 of 44 West Meadow Drive in Vail, Colorado until December 17, 2001, when she acquired title in her own name.

Hilda added her daughter Caroline Stephanie Kelly O'Farrill as a co-owner of the condo on a quit claim deed dated December 23, 2003. Caroline became the sole owner upon Hilda's death in 2016. The condo was valued at $2,216,470 for tax purposes as of January 12, 2018.
For less than $500, Caroline transferred title to the condo to Limerick Investments, LLC on June 14, 2017. As ChedrauiLeaks previously revealed, Caroline also transferred title to another Vail condo she owned (Unit 204 of 74 Willow Rd.) to Longford Investments, LLC on the same day for less than $500. Limerick Investments and Longford Investments were both formed the same day (May 23, 2017) as Colorado companies by the same entity (The Vlahadamis Law Firm, P.C.).
Hilda O'Farrill Ávila was a prominent socialite from the O'Farrill family. The O'Farrills were founding partners of Televisa. Hilda's grandfather, Maximino Ávila Camacho, was governor of Puebla and her great uncle Manuel Ávila Camacho was president of Mexico.
Hilda O'Farrill Ávila was a cousin of Carlos Fernández Ávila, who was the subject of prior ChedrauiLeaks research.
Estela Chedraui Obeso is married to one of Carlos's brothers. Irma Chedraui Obeso was married to one of Carlos's other brothers. Antonio Chedraui Obeso and Alfredo Chedraui Obeso, co-founding board members of Grupo Comercial Chedraui SAB de CV, are Irma and Estela's brothers.
Documents:
ChedrauiLeaks.org has noticed that the media in Mexico contains very little information about the business dealings and personal assets in the United States of what could be termed Mexican elites, wealthy business people and politicians. ChedrauiLeaks is not stating that members of the Chedraui family or its businesses had any involvement with Limerick Investments LLC, Longford Investments LLC, or this condo unit.