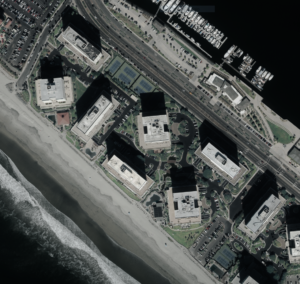 Jose Daniel Kabbaz, also known as Jose Daniel Kabbaz Chiver, purchased Unit 704 of 1750 Avenida del Mundo in Coronado, California for $700,000 (based on the documentary transfer tax paid) in September 1992. Jose Daniel Kabbaz signed a deed of trust to borrow $500,000 against the condo on September 16, 1992. Two days later (Sept. 18, 1992), Jose Daniel Kabbaz granted title to the condo to Coprove Corporation Inc., a British Virgin Islands company. The transfer was exempt from the payment of the San Diego county documentary transfer tax. The deed of trust was fully released on July 27, 2007.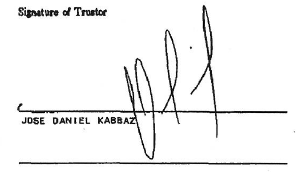 Coprove Corporation BVI LTD borrowed $1,500,000 against the condo on a loan dated June 29, 2007. Jose Daniel Kabbaz Chiver signed the deed of trust for the loan as a director of Coprove. A grant deed filed in San Diego County at the same time as the deed of trust clarified the actual name of the company was Coprove Corporation BVI Ltd., not Coprove Corporation Inc. The condo was valued at $2,150,363 for 2017 tax purposes.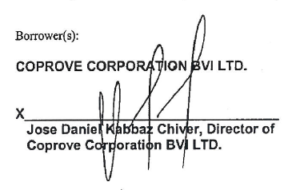 Jose Daniel Kabbaz Chiver is one of the founders of Grupo Danhos where he is currently vice-president. He is also Vice Chairman of the Technical Committee for Fibra Danhos.
Jose Antonio Chedraui Obeso serves as an independent director on the Technical Committee for Fibra Danhos and on the audit, nominations, and practices committees.
Elvira Daniel Kabbaz Zaga is the daughter of David Daniel Kabbaz Chiver, who is Jose Daniel Kabbaz Chiver's brother.
Documents:
ChedrauiLeaks.org has noticed that the media in Mexico contains very little information about the business dealings and personal assets in the United States of what could be termed Mexican elites, wealthy business people and politicians. ChedrauiLeaks is not stating that members of the Chedraui family or its businesses had any involvement with Coprove Corporation BVI LTD or this condo unit.