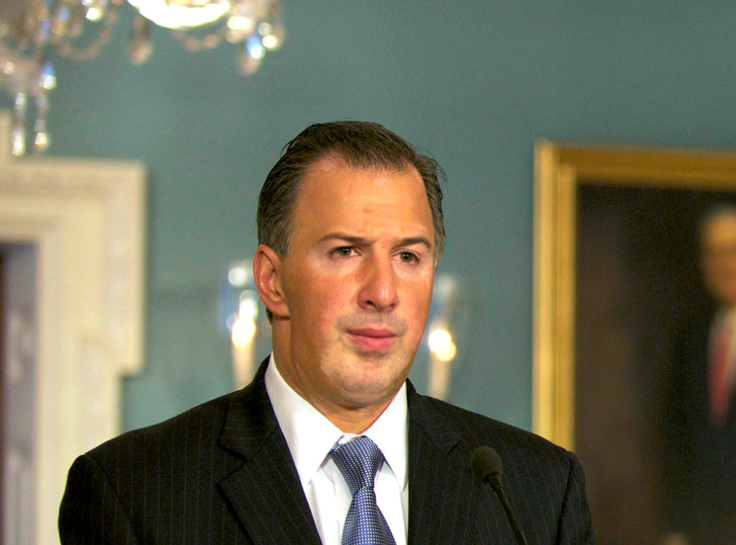 José Antonio Kuribreña Arbide, first cousin of PRI presidential candidate José Antonio Meade Kuribreña and business partner of Meade's wife Juana Cuevas, has worn multiple hats representing Houston-based energy companies before the Mexican government.
Public records show Kuribrena Arbide met five times in the year from February 2015 through February 2016 with Mexican government representatives as "Managing Director Mexico" for TGS, the world's largest data company for the oil and gas industry.  The operational headquarters for TGS is in Houston.
Kuribrena Arbide also appeared in two meetings between October 2015 and October 2016 as a managing director for Midstream Energy Holdings, a natural gas storage company based in Houston.  The meeting in October 2015 was attended by Enrique Ochoa Reza who was head of the Federal Electricity Commission at the time. In addition, Kuribrena Arbide signed a written submission regarding proposed regulations on December 24, 2015 as a "legal representative" of Midstream Energy.
Following below is a timeline of the public records.  Click the image excerpts to view the original documents:
February 27, 2015


May 14, 2015


September 3, 2015


October 13, 2015 (screenshots in Eastern time zone)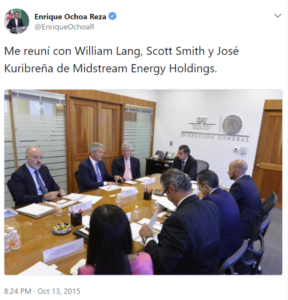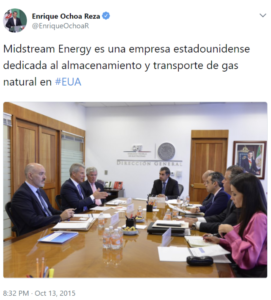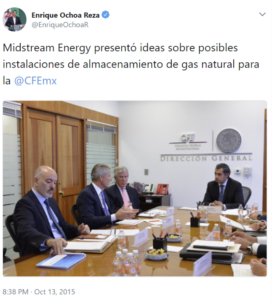 December 24, 2015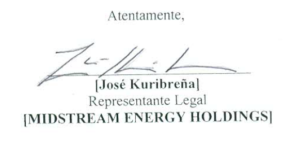 January 29, 2016


February 25, 2016


October 5, 2016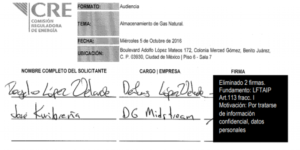 ChedrauiLeaks detailed in Part 1 of this series that Jose Antonio Kuribrena Arbide stated he was "Managing Partner Mexico" from June 2006 to "present" (as of April 13, 2018) for "Energy Consulting" in a LinkedIn profile that promoted his work connecting foreign oil and gas companies and the Mexican government. Jose Antonio Meade Kuribrena was Secretary of Energy from January to September 2011.
Jose Antonio Kuribrena Arbide and Juana Cuevas co-founded Kubre SA de CV two months before she and Jose Antonio Meade Kuribrena were married.  The other co-founders of Kubre SA de CV were Jose Antonio Meade's brother Pedro Meade Kuribrena and the father and brother of Jose Antonio Kuribrena Arbide (Jose Kuri Brena Orvananos and Santiago Kuribrena Arbide).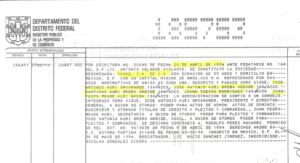 ChedrauiLeaks.org has noticed that the media in Mexico contains very little information about the business dealings and personal assets in the United States of what could be termed Mexican elites, wealthy business people and politicians. ChedrauiLeaks is not stating that members of the Chedraui family or its businesses had any involvement with the business activities described above.