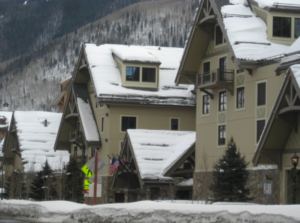 S&P Aspen Brick, LLC, a Texas Series Subsidiary Limited Liability Company, purchased Unit 8201 at 1 Vail Road in Vail, Colorado for $8,250,000 on April 10, 2014. ChedrauiLeaks was unable to find any loans recorded with Eagle County for the purchase, and we believe that the purchase is what is known as known as a "cash purchase."
On April 9, 2014, Sergio R. Arguelles Gonzalez and Patricia Montemayor de Arguelles signed two statements of authority which show that the S&P Arguelles-Montemayor Trust, Dated May 7, 2010 is Manager of S&P Aspen Brick, LLC, and that Sergio and Patricia are Trustees of the Trust.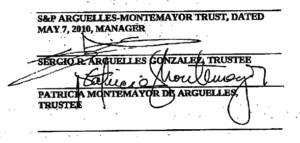 S&P Aspen Brick, LLC is an assumed name of S&P Foreign Assets, LLC, a Texas Series LLC, according to an affidavit of assumed name filed with Eagle County on April 17, 2014.
The condo was valued at $8,311,430 for tax purposes as of June 11, 2018.
Sergio R. Argüelles González is a prominent businessman who has served as the Chairman and CEO of FINSA since 2001. FINSA is one of the largest industrial real estate development companies in Latin America, with 25 million square feet leased and under management.
Documents:
ChedrauiLeaks.org has noticed that the media in Mexico contains very little information about the business dealings and personal assets in the United States of what could be termed Mexican elites, wealthy business people and politicians. ChedrauiLeaks is not stating that members of the Chedraui family or its businesses had any involvement with the above companies or this condo unit.