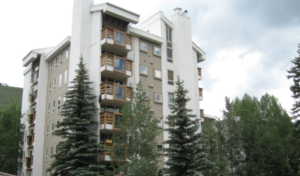 Barnett Investments Limited, a British Virgin Islands corporation, purchased Unit 7A at 452 East Lionshead Circle in Vail, Colorado for $1,100,000 on October 25, 2001. The company borrowed $770,000 against the condo on October 26, 2001, with Maria Luisa Azcarraga de De Haro also personally guaranteeing the loan.

The condo was valued at $2,044,690 for county property tax purposes as of July 18, 2018.
Maria Luisa Azcárraga De Haro, who we believe is the same person as Maria Luisa Azcárraga de De Haro, was at one time the president of the Posadas Foundation, which Grupo Posadas created in 2005.
Gastón Azcárraga Tamayo founded Grupo Posadas. His son Pablo Azcárraga Andrade is chairman of the board of Grupo Posadas.  His other son José Carlos Azcárraga Andrade is CEO.
Documents:
ChedrauiLeaks.org has noticed that the media in Mexico contains very little information about the business dealings and personal assets in the United States of what could be termed Mexican elites, wealthy business people and politicians. ChedrauiLeaks is not stating that members of the Chedraui family or its businesses had any involvement with Barnett Investments Limited or this condo unit.