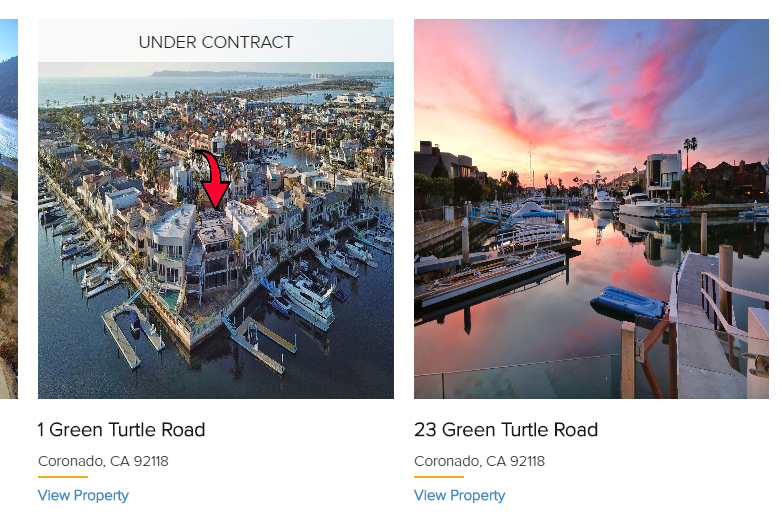 ChedrauiLeaks has learned someone is under contract to buy one of two multimillion dollar waterfront San Diego properties inherited by Elba Esther Gordillo. A $4.5 million price tag was on the partially constructed mansion located at 1 Green Turtle Road in Coronado CA. The property entered "pending" sale status on August 12, 2019 in the data system used by real estate agents in San Diego, according to major US real estate websites Redfin and Zillow. Generally "pending" sale status means the final step before a purchase is complete.
Elba Esther Gordillo has been widely reported to have inherited 1 Green Turtle Road in Coronado from her mother Zoila Estela Ochoa Morales through Comercializadora TTS Mexico SA de CV which Ochoa Morales formed in 2006 with Álvaro Díaz Quintana.
The second Gordillo waterfront property across the street at 23 Green Turtle Road in Coronado remains on the market with a $3,995,000 asking price.
The sale contract terms have not been publicly disclosed.
Document:
ChedrauiLeaks.org has noticed that the media in Mexico contains very little information about the business dealings and personal assets in the United States of what could be termed Mexican elites, wealthy business people and politicians. ChedrauiLeaks is not stating that members of the Chedraui family or its businesses had any involvement with the property described above.