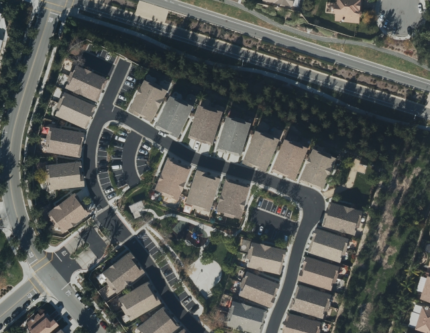 Aerial view of 2550 Garnet Peak Road and vicinity in Chula Vista, California 91915 (Imagery available from the U.S. Geological Survey.)
Ana M. Chedraui bought 2550 Garnet Peak Road, in Chula Vista, California in December, 2009, for $216,000.  Ana M. Chedraui, as Ana Maria Chedraui Obeso, signed a deed selling the property to Ana Maria Chedraui Obeso, as Trustee of The Velche Irrevocable Trust dated December 17, 2012 on May 30, 2013 for $205,500.  ChedrauiLeaks was unable to find any loans recorded with San Diego County for the purchase, and we believe that the purchase is what is known as known as a "cash purchase."  The property was assessed at $266,023 for 2017 tax purposes.

Ana Maria Chedraui Obeso (also known as Ana Maria Chedraui de Velasco) is married to David Velasco Aldave, which we believe explains the name of the Trust ("VEL" + "CHE").
Their children include David Velasco Chedraui, who represented part of Xalapa for the Institutional Revolutionary Party (PRI) in the 2013-2016 Veracruz state legislature and before that was a PRI mayor of Xalapa.  In 2017, David Velasco Chedraui was chosen by the Veracruz state council of the Democratic Revolution Party (PRD) to run for mayor of Xalapa but the national party council substituted another candidate.
Antonio and Alfredo Chedraui Obeso are Ana María's brothers.
Documents: